COVID 19 - MASJID CLOSURE
posted on: March 22,2020
A summit was held on the 21st March 2020 by Ulama and medical professionals regarding the COVID 19 virus after carefully considering the outcome Masjide Noorul Islam with regret and great sadness have taken the difficult decision so suspend all congregational prayers and activities with immediate effect, until further notice.

We therefore advise and encourage all our Musalees to perform jamaah at home with your respected families and focus all energies on turning to the Almighty to seek his mercy and forgiveness during this unprecended times.

We pray that the Almight protect us all, safeguards our iman and gives us patience during this tribulations.

We call for brotherhood, unity and empathy for one another, more so now than ever before.
MOBILE APP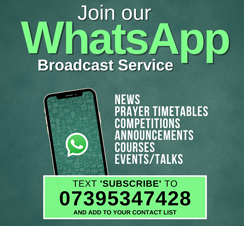 LIVE STREAMING


Click here or use above player
CB Frequency 454.250