Welcome to Masjide Noorul Islam, Blackburn
Masjide Noorul Islam, part of the Islamic Educational Society, is a mosque in Blackburn. On our website you will be able to find information about all the services we provide, the facilities available for hire, forthcoming events, prayer times and much more.

The work of the management reflects the proper role of a Mosque - as a place of worship, religious learning and social interaction. It also presents the true teachings of Islam as a religion of tolerance, cooperation and peaceful harmony amongst all people who lead a life of balance, justice and mutual respect.
Strategic Goals
Excellent Education System

Involvement of Youth

Sound Financial Base

Public Image


Community Development
---
MOBILE APP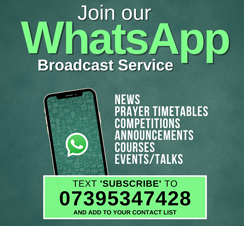 LIVE STREAMING


Click here or use above player
CB Frequency 454.250